Dear Volleyball, 

The inspirational volleyball quotes, sayings and stories dedicated to you,
that players like myself read constantly to build confidence, boost courage, restore my ego and create reservoirs of inner strength, while I strive to reach my goals on the court...
...helped me today in practice. 

Thank you!



| | |
| --- | --- |
| Be the girl who decides to go for it and other motivational quotes on DearVolleyball.com | You're strong enough to face it all and other motivational quotes on DearVolleyball.com |
You see, dear Volleyball,
The motivating quotes I read on DearVolleyball.com today reminded me that I wasn't alone.
That other players have made this journey before me so learning from them is a part of the process, a part of my own journey. 
I'll be back tomorrow, and everyday to read more confidence building, girl power boosting stories, slogans and motivational volleyball sayings with hopes of being inspired to keep pursuing my goals, no matter how tough the workouts and practices get at school or during club season. 
I'm doing everything I can to secure a spot on the starting roster on my team and sometimes its just tough to stay positive and not get down on myself even though I love you so much.
One of the biggest lessons I've learned so far, is to let my mistakes go and to move on quickly to the next ball, the next play, the next action.
I'm learning not to beat myself up so much over little mistakes on the court. I have to let those go and correct them later on my own or in practice. 

Staying in the present is huge and I know that improving my mental focus and concentrating on "this" ball here and now will make me a better player. 

I'm learning that dwelling on past mistakes does nothing for me as a player or as a person and moving on faster helps me stay focused and 100% ready to play the next ball that comes to me. 
| | |
| --- | --- |
| Dream big, train hard love volleyball and other motivational volleyball quotes on DearVolleyball.com | Good players inspire themselves, great players inspire others and other motivational volleyball quotes on DearVolleyball.com |
I'm learning the importance of practicing on my own, doing reps against a wall and sprints at home and challenging myself to get better. 
At home, I may need to sacrifice time with friends or with people that don't contribute positively to my life to dedicate that time to doing valuable things that help me grow, get stronger emotionally, mentally and physically which contribute to helping me become better at playing you!
If you're a champion you have to have it in your heart and other motivational volleyball quotes on DearVolleyball.com
Thank you, volleyball... for producing such great role models, champions, Olympians and leaders who come from different backgrounds and who, like me, are dedicated to doing their best at reaching their highest playing, competing and coaching goals in this sport.  
Thank you for encouraging them to share their inspirational stories of hope, perseverance, strength and determination. 
Your strongest muscle and worst enemy is your mind and other motivational volleyball quotes on DearVolleyball.com
Dear Volleyball,

I thank you for the many motivational life lessons you've taught me and those players that have come before me and those that will come after me.
Lessons like discipline, focus, patience, hard work, teamwork, and persistence to name a few characteristics I've learned from you. 

Thank you for inspiring me to dig deep within myself, to push myself beyond limits I knew existed and to be fearless in showing my passion for you, privately to myself, and proudly in front of my team, my family and my friends. 

Dear Volleyball ...I am dedicated to you, motivated by you, inspired by you, and I hope the depths of how much are reflected in my daily, monthly, short and long term goals and actions.

Thank you, Volleyball, for all that you've given me until now...  ...and all that I will continue to receive in the future. 

Until tomorrow, see you at practice....
Love,
Me
Welcome to DearVolleyball.com
Attention goal-oriented volleyball players,
By exploring this site, you will discover the best inspirational volleyball quotes and motivational sayings ever!
Welcome.
Hi, I'm April Chapple,

I've accumulated some of the best motivational volleyball quotes from some of the most inspiring professional athletes, high achievers and successful leaders and powerful motivational speakers.  
Discover motivating quotes for all your special volleyball occasions that will motivate, uplift and inspire you to accomplish your hourly, daily, monthly and yearly girl power goals. 
Got negativity?

Not today!
You don't have time to deal with negative things, thoughts or players. You've got goals. Together, let's learn how to work on eliminating negativity and hopelessness from today's calendar, shall we?
The inspirational volleyball quotes on DearVolleyball.com encourage players when emotional, spiritual and mental help and assistance is needed most. 
"I don't stop when I'm tired, I stop when I'm done."   
-Unknown Author
| | |
| --- | --- |
| Inspiring professional volleyball players stories on DearVolleyball.com | The 1984 USA Volleyball Women's Olympians |
Learn from famous volleyball players, professional volleyball players, AVCA National Players of the year, and Olympians like Kerri Walsh, Misty May Treanor and Karch Kiraly and many others who graciously share their views and quotes on motivational topics like

Leadership: How to be a leader, how to accept leadership and how what it means to lead your team. 

Mental Toughness: The importance of developing the mental part of the game, what is mental toughness, how do you become mentally tough, how do you stay mentally tough on the court and still be a nice person off the court? 

Teammates, team work and good sportsmanship: Discover the importance of being a good teammate, how to develop trust among teammates and why that's important. 
Learn many more life lessons from USA Volleyball Hall of Famers like....
USA's first Olympic silver medalist Debbie Green, Logan Tom, Kim Oden, Elaina Oden, Liz Masakayan, Jaqueline Carvalho, Jennifer Kessy, April Ross to coaches like Russ Rose, Marv Dunphy, ....... and inspirational speakers and professional motivators like...Eric Thomas the hip hop preacher, Eleonor Roosevelt, Oprah Winfrey, and Yara Shahidi...
Your Dear Volleyball Letters




Submit your DearVolleyball letters on DearVolleyball.com

Volleyball Player Profiles

Famous volleyball player profiles on DearVolleyball.com
Learn what it takes to be successful on the court. It's not easy, but if it was, everybody would be a volleyball champion.

Not all goals are easy to achieve.
Learn how to remain focused, determined, dedicated, and peaceful and learn how those qualities will help you to achieve your goals.
Volleybragswag, our VSQ line of volleyball shirts, tshirts, and leggings DearVolleyball.com posters, images and attire make wonderful volleyball gifts all year round...especially for Christmas, birthdays and other special occasions. 

Volleyball Gifts
| | |
| --- | --- |
| Volleybragswag pillows, beach towels and volleyball gifts available on DearVolleyball.com | Volleybragswag pillows, beach towels and volleyball gifts available on DearVolleyball.com |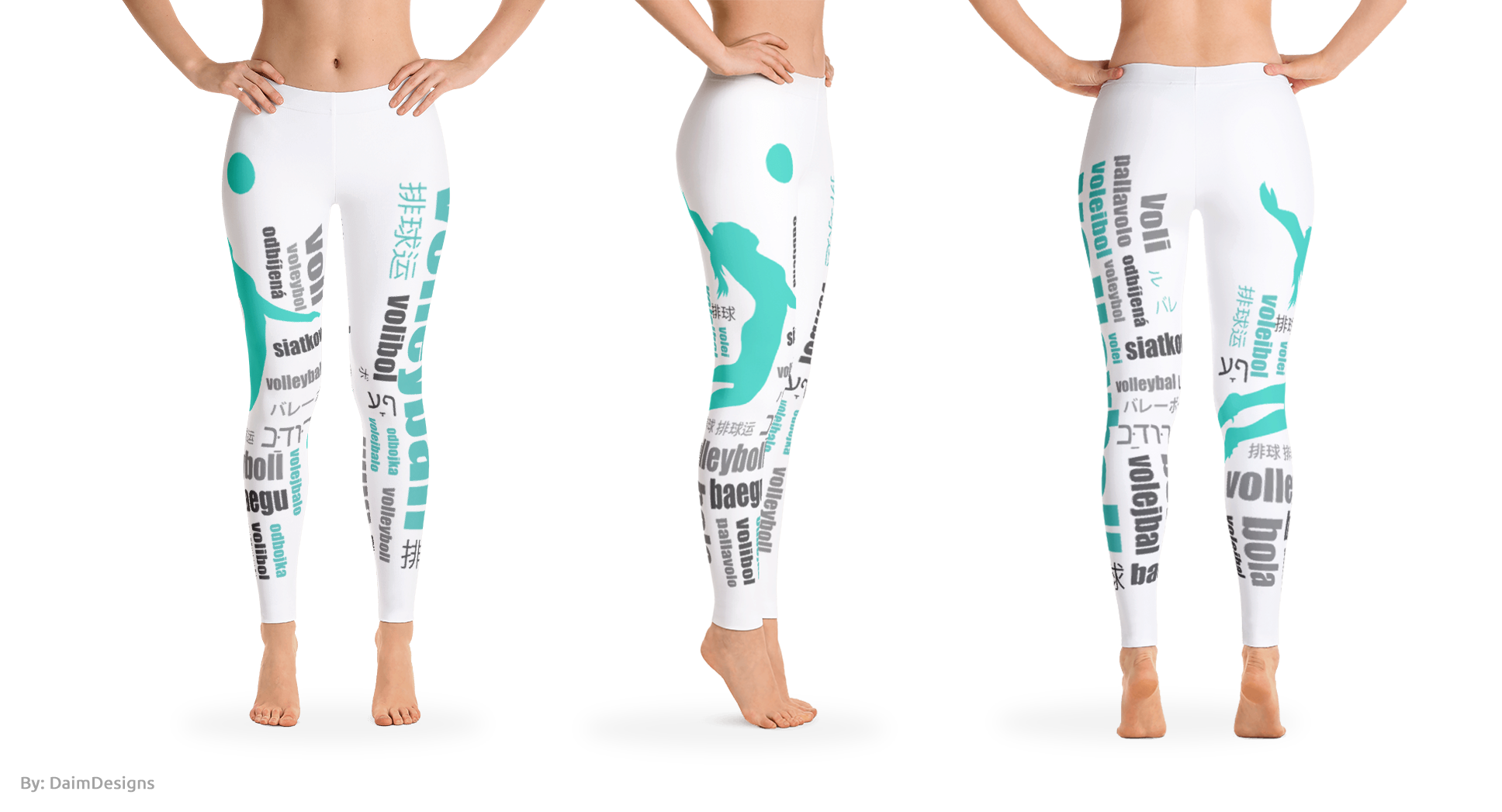 Volleybragswag leggings available on DearVolleyball.com
| | |
| --- | --- |
| | This season DearVolleyball.com hosts a series of inspiring volleyball interviews with standout female players from Las Vegas during the 2018 high school season. |
Sitemap
FAQ
Newsletter
Contact Us