Kerri Walsh Pics
A collection of Kerri Walsh photos that will inspire DearVolleyball.com readers.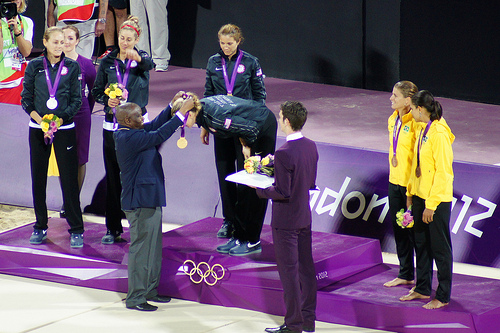 Kerri Walsh Jennings pics. Enjoy!

"I would do whatever it takes just to 
keep playing and getting better".

Kerri Walsh Jennings
In 2001, Kerri Walsh and her partner Misty May Treanor formed the team that would become "the winningest beach volleyball duo in the history of the game, male or female." 
Kerri Walsh Pictures


Portraits
According to Greatest.com, Kerri is the 66th most influential person in their top 100 health and fitness ranking. 
Kerri wakes up every morning at 4 a.m.
Kerri is 6' 3" tall. 

Kerri Walsh Pictures
Motherhood and Babies
"Kerri Walsh Jennings has so much to be proud of in this picture with her daughter, Scout and husband Casey Jennings! This picture was taken after her win at the Asics World Series of Beach Volleyball."

Kerri Walsh Pictures
In the Olympics
Misty and Kerri win gold at the London Olympics. 
Opening Ceremonies at the Olympics. 

Misty and Kerri and Jennie Finch at the Beijing Olympics
Gratitude.
Tears of gold. 

Kerri Walsh Pictures
Training off the Court 


"I do Pilates three times a week; twice in the studio, once on the beach."
Kerri Walsh for Pop Sugar Fitness.com
Kerri Walsh Pictures
Kerri Walsh - The Brand 
(Media, Magazines, Websites, Endorsements, Sponsors)
"I love my life too much to squander it.
Self discipline is ...showing up every single day. 
It's that dichotomy of everything. 
The power.......and the finesse
The grace....... and the humility
I'm not perfect
But I want to be "on point"
Growth, keeps me going
You battle for as long as it takes...
You'll eventually get to where you want to go...
Kerri Walsh
This is Yoga campaign for Lululemon
Kerri Walsh Jennings and April Ross win bronze over Brazil, 2-1. 
Walsh Jennings is now 27-1 in Olympic beach play.
(Sports Center) 
Kerri Walsh Pictures
All Dressed Up
Kerri 

Walsh and Misty May Pictures
The Americans
Kerri Walsh Pictures
The Shoulder and the Tape
A devastating spiker, Kerri has won the he Women's FIVB World Tour "Best Hitter" award  from 2005 - 7, 2012 and for the year 2016. 
She shared the FIVB Best Attacker award with teammate Misty May Treanor in 2007, and won it by herself in 2014. 
Related Links: