Famous Volleyball Players Profiles, Quotes and Stories 
Famous female volleyball players provide inspiration with their life stories, quotes and motivating sayings. Time to be inspired!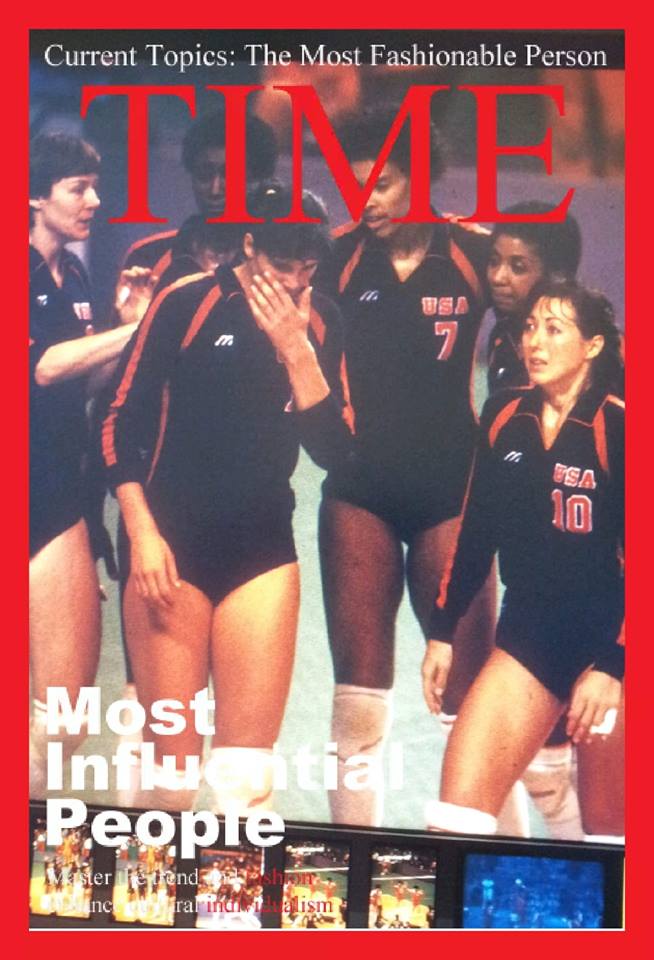 USA women's first ever Olympic silver medalists, '84 Los Angeles Olympics. Famous volleyball players Julie Vollertsen, Rose Magers, Paula Weishoff, Flo Hyman, Rita Crockett and Debbie Green.
There are many famous volleyball players in the history of the sport.
But only a select few female players have set, broken and surpassed standards established by those who played before them.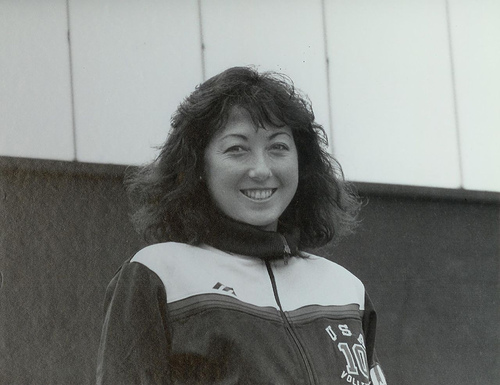 Olympic female volleyball players: silver medalist Debbie Green Vargas, the shortest player on the court
From the 1984 US Olympic silver medalists players like Flo Hyman, Debbie Green, Paula Weishoff, Rose Magers and Rita Crockett to the three-time Olympic indoor volleyball gold medalists Cuban women's team who reigned supreme in the 80s and 90s to three-time Olympic beach volleyball gold medalists Kerri Walsh Jennings and partner Misty May Treanor who proved to be unbeatable throughout the 2000s, female volleyball players around the world have pushed the standards of excellence to higher and higher  limits. 
I was fortunate to play with and against and to be taught and coached by quite a few of these players in my college, beach and professional career.
What I want to do on this site is to share with you information, from the most inspirational players  to play the sport.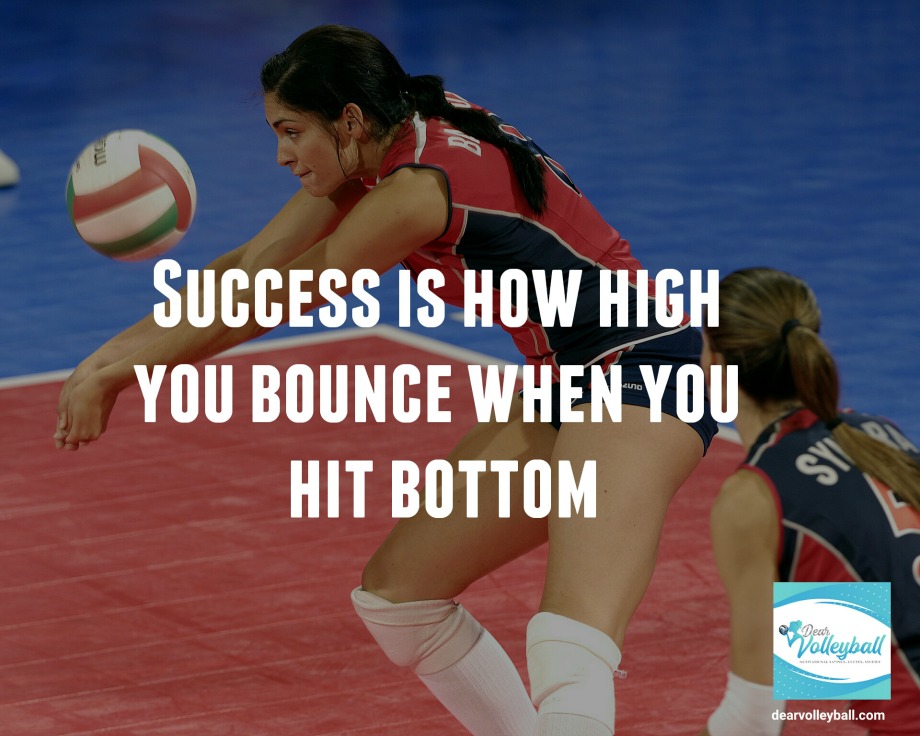 Team USA volleyball libero and Olympic silver medalist Stacy Sykora and other famous players on DearVolleyball.com
Hopefully, by listening and reading about some of the lessons these famous volleyball players learned in their lives their information may help you learn the lessons and tips you need to understand in order to perform well during your volleyball drills, practices, games, tournaments and competitions.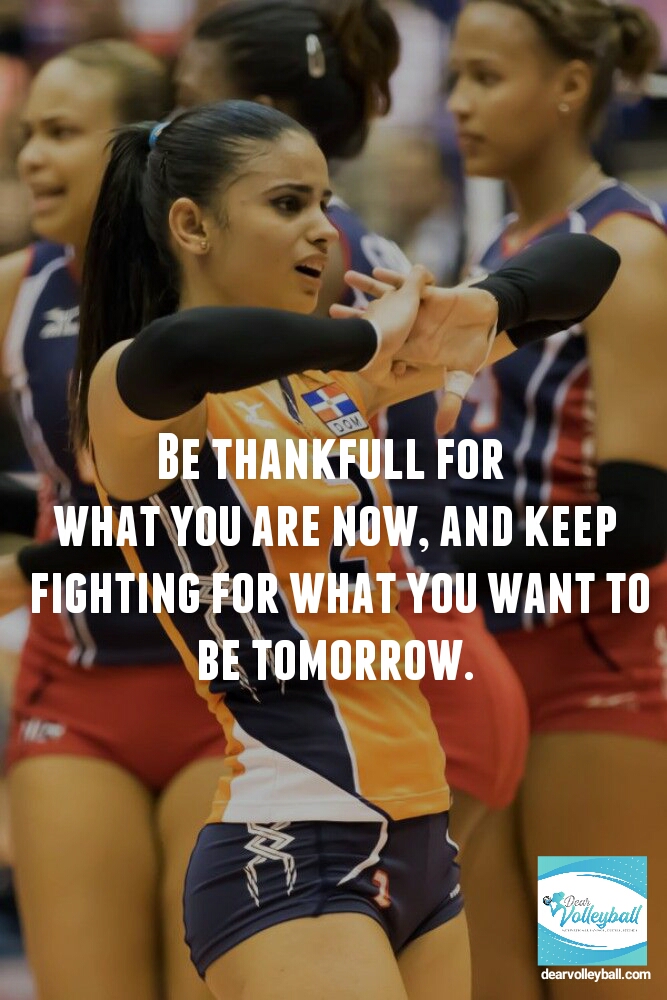 Winifer Fernandez, Team Dominican Republic libero and other famous volleyball players on DearVolleyball.com
Inspiring Famous Volleyball Players in High School
8 Powerful Prep Players 
Read about this select group of 8 extremely impressive prep volleyball players including Thayer Hall, Lexi Sun, Khalia Lanier, Mikaela Foecke, Alexa Filley, Jordan Burgess and Lauren Carlini.
Many of these young but already famous volleyball players have won tons of titles and awards including the Gatorade National Player of the Year award, the Honda Award and even the first AAU Sullivan Award. 
8 Volleyball Prep Players With Accomplishments That'll Rock Your World
Famous Volleyball Players in College
Top 2017 Division I Players
See which famous collegiate players were named as the MVP of their Division I Conference for 2017.
For 2017, the top volleyball players in each conference were announced in each of the following categories:

Freshman of the Year
Setter of the Year
Libero of the Year 
Offensive Player of the Year 
Defensive Player of the Year
Player of the Year
The Top Volleyball Players in Each Conference for 2017
Check out our profile of the players of the year for 2016 in the toughest five conferences in the NCAA including Taylor Leath (ACC), Kelsie Payne (Big 12), Sarah Wilhite (Big Ten) Courtney Schwan (Pac 12) and Krystal Rivers (SEC) . 
To be the best volleyball player in the top five conferences in Division I means you have reached the absolute top level of competition in NCAA women's volleyball. 

The Best Volleyball Player in the 
Power Five Conferences
Be Inspired By These 7 National Gatorade Award Winners Discover What They Are Doing Now 
"Arguably one of the three 'top of the top' national sports awards a female volleyball player can win, the Gatorade National Volleyball Player of the Year award recognizes the country's best girls high school volleyball player for "outstanding athletic excellence, but also high standards of academic achievement and exemplary character demonstrated on and off the court." (Gatorade POY)

7 Gatorade National Volleyball Player Award Winners: 
Where Are They Now?
Are you inspired yet to go out and do 100 more setting reps?
If not, then read about these 5 inspiring female players, winners of the prestigious Honda Award featuring Rhamat Alhassan, Carli Lloyd, Alex Jupiter, Blair Brown, and Juliann Faucette
Five Great Volleyball Players Who've Won The Honda Award

Preseason player volleyball awards for the NCAA Divison I volleyball conferences are announced every year during the first two weeks of the month of August.

Each conference announces the results of their preseason coaches poll, a ranking based on who each coach votes for will finish first at the end of the regular season and they consider the best player in their conference will be.
See who made Preseason Player of the Year, Freshman of the year and All Conference team for 2017. 
Preseason Player Volleyball Awards I 
Preseason Player Volleyball Awards II
Famous Volleyball Player   Kerri Walsh Jennings
Check out our pages dedicated to the most dominant beach volleyball player in the history of the sport, Kerri Walsh Jennings.

We've dedicated a page to profile each of the following famous collegiate volleyball players below:
Related Links: